This Pump has been sitting on a garage shelf for many years, we think it came from a Jaguar, it has a foam casing and cover with it as in the first picture.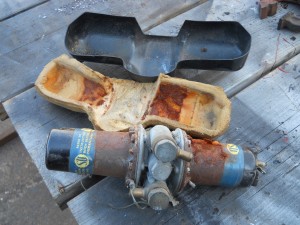 When tested it would not work so needed repair, we stripped it and cleaned the contacts (one end at a time) in the first end we found some surface rust on both upper and lover contact assemblies, these were cleaned but the contacts are pitted, once re assembled that end worked fine once the contact gaps were set. We stripped the second end to find the upper contacts snapped, though otherwise everything was quite good, we borrowed the upper contact from the other end to test it works fine, both coils have a resistance of just over 3 ohms which is correct.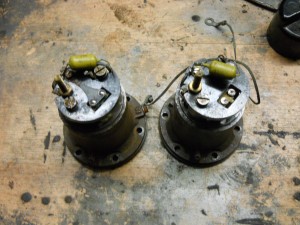 The diaphragms are in quite good condition considering their age, the main material is sound, the clear membrane is wrinkled but in tact.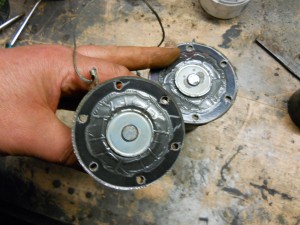 The pump body is in good working order and very clean inside.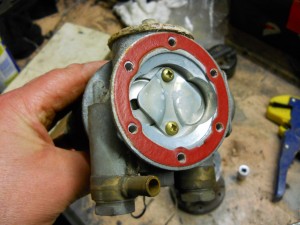 Once re assembled the pump operated fine on the bench sucking well despite only operating one side.
These pumps seem to be quite rare now and good ones are advertised for a couple of hundred pounds or more, this one needs the contacts replacing, it is listed on ebay at the moment with a starting bid of £40   http://www.ebay.co.uk/itm/SU-double-ended-fuel-pump-/131811307816?hash=item1eb090f128:g:bmAAAOSwt7pXM51I
Contact sets are advertised on ebay at around £15 a set and there are videos on you tube.
This pump was sold for £26 plus P/P